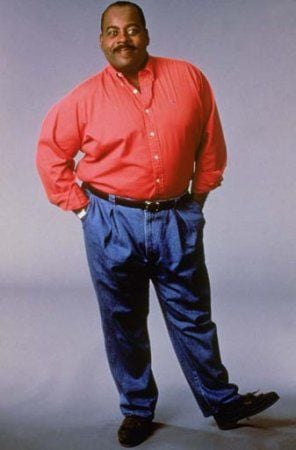 At last night's BQT–a very fine one, if I may say–we all enjoyed the premiere edition of "Character Actors on Parade." But for some reason, Reginald VelJohnson got the greatest response. Why? Residual Urkel love? Twinkie cravings? The fact that, yes, as I offered in the question about him, his name does sound like a parody of someone at a stuffy old country club? These are the mysteries of life, and of quiz.

And to answer your question (and some context): The BQT's two perpetually winningest teams, the Fantastic Fournicators and Strippers for Stephen Hawking, both got a perfect score on that video round, but, they offered differing supplemental information for No. 7, Tiny Lister. Tom or Tony? His actual full name is…


Otherwise, we had a good time with our annual anti–Valentine's Day audio round—"The Sounds of Adultery" this time. (Yes, yes, I should have included
this song
; cheesy goodness.)
I thankfully made few mistakes last night, apart from calling Time magazine's Person of the Century "Alfred Einstein." So I'm happy.
And the big tiebreaker:
Steven
Steve of Fantastic Fournicators versus Chrissy of Sugah Titz. Steven took the victory with Q: What's the common description?: T
he sixth child born to any of the Beatles
and
Belgium's No. 1 most exported beer
.
The standings…
1. Fantastic Fournicators (at least they earned it this time)
2. Sugah Titz
3. Strippers for Stephen Hawking
4. Cash Cab for Cutie
5. Incontinental Congress
We're back March 2 with some new fun: "The Proverbial Proverb Thesaurus," plus audio delights with "We're Broke!"