TONIGHT! NYC, Greenwich Village's splendid Le Poisson Rouge, doors at 5:30pm, Oscars-themed multimedia trivia action at 6pm with tremendous prizes, deluxe screening of the Academy Awards begins at 7pm (with extra trivia and prizes during commercials)! What more could you ask for?

How about a
Not-So-Secret Secret Clue
? A special hint to use at the designated time during the quiz, and help you claim the (metaphorical) gold statuette. Hang on to this…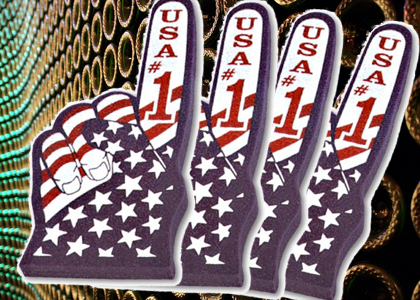 USA! USA!
If you don't use that, let's face it, you want the terrorists to win. (Or at least you yourself don't want to win the quiz.) See you tonight!