Aloha, my tropical princes and princesses! Last night was the first open-to-the-public Big Quiz Thing of 2014 in our hometown of New York City, just as the metropolis was beset with the attack of the demons from the most frigid corners of Hell itself (9 degrees when I got to SubCulture; guess global warming is a myth after all). And despite that, we had a nice, healthy-sized crowd of folks who appreciate high-quality live-trivia entertainment (and hey—prizes for everyone!). Remember: Knowledge keeps you warm. (So does booze.)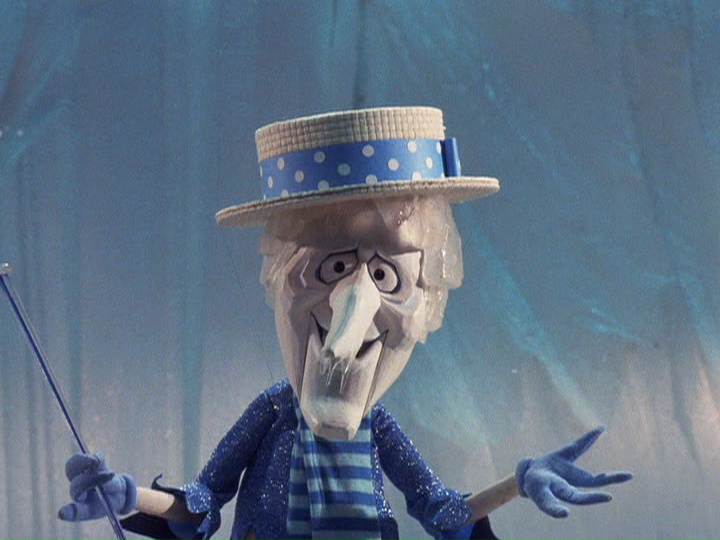 Face it, this guy was the big winner last night.
Now then: Those in attendance may have noticed that last night's content was, how shall I say it, easier than what you find at most BQTs (eight teams broke the 70-point mark, out of a total possible 80 points). That was by design: In the New Year, we often experience an influx of new players (resolution: get off my ass and do more cool stuff, especially if it's "smart" stuff), and I'm always looking to lure the newbies with that elixir of self-confidence.
So yeah, easier—but still fun, so everyone wins. A bunch of squads cleanly aced the audio round, "
Never Break the Lyrical Chain
." Again, profuse apologies that I couldn't get the chain (cutting off a song right before the singer says the title of the following song) to loop back around, from No. 10 to No. 1 again—Steve of the Fantastic Fourincators even faux walked out in faux protest—but fuck it, I sort of kind of have a life sometimes. And the video puzzles, "The Shadow Knows…Do You?" (all about famous photographs through history), was also on the cinchy side—yet not a single team scored a perfect 20. Get it straight friends: This is Buzz Aldrin:
And this is Neil Armstrong:
Mix them up and crotchety
Buzz just might sock you in the jaw
.
Not a stellar night for Smart-Ass Points: Only one the whole evening, but a fun one. "Coming out this year: A movie titled
Dawn of the BLANK
,/ where the BLANK is the title of a 1968 movie it's trading on the success of." The "answer" is
The Graduate
.
"Take your stinkin' paws off me, you damn dirty cougar!"
It all led to the finale, in which the two
winningest
(yes, it's a word, as we confirmed last night during a query about
those in the NHL to whom the term applies
) teams in NYC BQT history, the Fantastic Fournicators and Incontinental Congress (last night appropriately known as Incontinental Vortex), met up-and-comers Hell of a Beard (last scene on the victory podium under the name Braaaiiins!). Nobody knew about performance artist
Chris Burden's "greatest" work
(though the question's wording—"In his most famous stunt, in 1971 performance artist Chris Burden had an assistant do what to his arm?"—prompted a few apropos jerking-off jokes), and I admit to fumbling a question about heavily watched Super-8 films. But it came down to Michael of the Incontentinal crew beating Fournicator Steve to the buzzer on knowledge of this iconic movie quote:
The standings:
1. Incontinental Vortex
2. Hell of a Beard
3. The Fantastic Fournicators
4. Cash Cab for Cutie/Strippers for Stephen Hawking (tie)
6. Oh Noah Frigid Edition
7. Joe Biden's Ice Cream Cone
8. Fat Kids Have Insulation
9. The Warren Wilhelms (props to anyone who got
the reference
)
10. Area Code 613 (Ottawa, it turns out; a team fronted by the Canadian capital's former leading quizmistress, we were told)
11. The Sistas (doin' it for themselves, winning consolation leftover Christmas candy)
The light turnout meant that everyone got something, whether it was part of the $200 cash jackpot, goodies from our tremendous list of prize partners, or a copy of the late Al Goldstein's autobiography. No one loves you like the BQT loves you; tell your friends.
NEXT:
We're back at
SubCulture
twice in the next month: On Tuesday, 2/4, it's the
anything-but-regular monthly show
, but on Sunday, 1/26, we're doing the second ever edition of the
Big Family Quiz Thing
! The BQT's trademark quiz excitement for all ages (7 and up recommended), in association with the fine folks at
Time Out New York Kids
, with mucho prizes and even a face-painting station.
Details and tickets are right here
. Much more trivia fun to come; this year is going to be a humdinger, I tells ya.