Truth: The expansion never ceases, as
The Big Quiz Thing
is making its long-awaited return to the Cradle of Liberty, the City That Loves You Back—Philadelphia. We visited a handful of times several years back (
for example
), but we ended up moving on to new projects. No more: We got back in touch with our outstanding Philly venue,
World Cafe Live
, and they're welcoming us back for another multimedia quiz spectacular tantalizingly soon:
Sunday, November 17
.
WCL is mainly a music venue, but is easily one of the best public spaces the BQT has ever had the pleasure of working in; it even has a solid trivia pedigree (it hosts a blowout
Philadelphia-wide quiz championship
every year). We'll be in the upstairs café space—intimate, but classy, with
seriously excellent food
and all the A/V bells and whistles we need to create the perfect live game show experience. I'm still deciding on the content, but expect some of the primo video and audio puzzle for which the BQT is famous, plus the finest trivia questions known to humankind. Such is how we roll.
Yes, there's a Chinatown in Philadelphia.
And prizes! We're bringing the
$200 cash jackpot
along for the ride—$100 for the winners, $50 for second, $25 for third, and $25 for tenth. Plenty of fun books and DVDs. And of course, the sponsors are streaming in: World Cafe Live is kicking in tickets to some of its excellent forthcoming gigs, including avant-garde jazz legend
John Medeski
(of …Martin & Wood fame); "an evening of holiday music and mirth" at
Judith Owen & Harry Shearer's Holiday Sing-Along
; and—damn!—the one and only greatest ska band of all time,
the English Beat
. Check out the full WCL calendar here; venues really don't get much better.
Also, we have passes to a true unique Philadelphia experience:
The Philadelphia Seaport Museum
.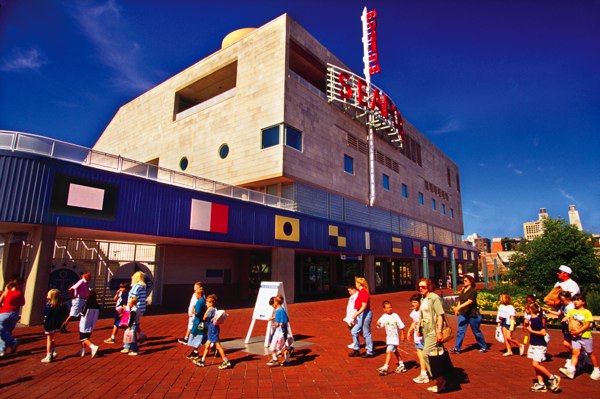 Philly, like NYC and Boston, is an actual, real city, not one of the conglomerations of strip malls, which means it's suffused with history—good, old-fashioned, American, learn-it-in-school history. And the Seaport Museum is one of Philadelphia's best places to see it in person. The real stuff—Philly's storied past as a maritime center—but also all the fun you could ask for, including, yep, pirates. (Bring the kids to
Seafarin' Saturday
, every weekend.) Not to mention a bunch of big, huge ships. Learn more at
phillyseaport.org
.
I'm thinking about renting out the submarine for my birthday party.
More on the way; stay tuned. In the meantime,
grab your tickets
. Because life is short, trivia friends.