Ahh! The good feeling of a successful evening of live trivia action. Two shows in, and our run of monthly shows at SubCulture is shaping up nicely; tables or no, it's a fine venue for the spectacularity that is the BQT.

"Who the Heck Was That?" was our video puzzle, and yes, I assure you, these are three different women:


Classic ingenues of Hollywood's pre–golden age, and nice going, some of you, for being able to tell that (a) was
her
and (c) was
her
…even though the correct answer is (b). Also, thanks to EdP for addressing the question that society has long desired an answer for: a dedicated fan of the Pointer Sisters is known as a Pointy-Head.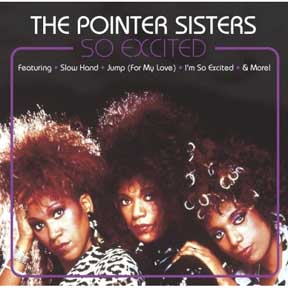 Loss of control in 3, 2,…
Superb night for Smart-Ass Points, as we learned that 19th-century British sailors prevented scurvy by drinking "
Arrr!
-nge juice," Lee Harvey Oswald was killed by Abraham Lincoln, one of the songs in the "Did We Stutter?" audio round was LL Cool J's "Mama Said Get Speech Therapy, Then Knock You Out," and—declared the evening's best SAP—the old-time Southern politician known as "The Kingfish" was Whitey McMasterRace. Also, in the audio round, one team correctly identified the Knack's "My Sharona," but crossed it out and changed it to
"Weird Al" Yankovic's "My Bologna."
"Weird Al" owes his career to the Knack. And you thought they were one-hit wonders…
A veritable bonanza of prizes tonight, as usual at the BQT, as
Milk & Cookies Bakery
provided the second-place finishers with another hu-normous basket of delectable treats of both the milk and cookies persuasions. Also fabulous urban jaunts courtesy
Pogo Events
and
On Location Tours
, passes to
The Moth's
Story Slam, passes to future
SubCulture
events, plus supreme Off Broadway silliness at
Disaster! The Musical.
Oh yeah, and cash. And an old board game I found in my apartment.
No memory of where it came from, never played it. Enjoy, fifth place!
Plenty of new teams in attendance, but surprise, surprise, the final came down to some of our favorite nerds: Cash Cab for Cutie, Gerard Depardouche, and Incontinental Congress. (BTW,
last month's champs
, Where the Tables?, didn't show; been an age and a half since that happened.) A few questions solicited no correct answers (nope, a
Tipper Sticker
was not found on a car, but that would be a badass paint job), but Dean of CC4C claimed sweet victory with his knowledge of both the 1989 Czech revolution and George Soros's linguistically idiosyncratic upbringing.
Sorry, lousy picture; we still need to figure out the post-show stage lighting situation in SubCulture.
The standings:
1. Cash Cab for Cutie
2. Gerard Depardouche
3. Incontinental Congress
4. The Fantastic Fournicators: Stuck in a fourth-place rut, it seems.
5. Oh Noah You Didn't/Inappropriate for Polite Company (tie)
7. Sugah Titz
8. Strippers for Stephen Hawking
9. Boehner of Our Existence: Best new team, snagged two passes to a future BQT
10. We're Amazing: Yes, they are; picked up the last $25 in the cash jackpot
NEXT: We're back at SubCulture November 11, but first: Three weeks till we return to one of our favorite venues,
Le Poisson Rouge
, for our first ever
Spooktastical Halloween Trivia-tacular
. Lots of fun stuff planned for this one; get
tickets
now, costumes optional.