Greetings! It's the thick of the summer, mid-July, with the temperatures soaring to levels unheard of by semi-civilized man. You know how they say the Eskimos have, like, 17,000 words for "snow"? I think we citizens of the East Coast of the U.S. should have 74 million words for "air that feels like free-floating masses of Italian Wedding soup."


Remember this?
But hey, all the more reason to enjoy yourself before your lungs give out, and what's hotter (metaphorically) than live quiz action? (Please don't answer that.) For the Big Quiz Thing's first public event post–television debut, we're back in Harvard Square, back at
Oberon
for Boston's No. 1 live trivia event.
Fun stuff on tap: The video puzzle is "Name That Newscaster." Are you a news junkie, a news hound, a news groupie? Do you have sex dreams about Brian Williams or, if you're a lot older, Roger Mudd? As a child did you read the newspaper out loud in front of the bathroom mirror? Then this one's for you: testing your knowledge of famous newscasters, along with your ability to puzzle out the year they're broadcasting from based on the news their casting.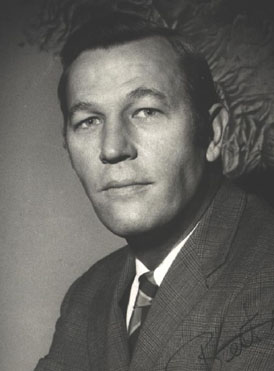 For the audio round, it's "Rock Paper Scissors." Don't want to give away the surprise, but hey, it's a fun one, and actual RPS playing ability is extremely unimportant. Plus, more multimedia fun with "Rock Logo A-Go-Go," "The Movie Title Mind-Bender," the Text Message Challenge, and the best, smartest trivia questions pretty much anywhere.
As for prizes, we're welcoming back two of our favorite Boston-area sponsors, with passes to a couple of supreme local experiences:
The Harvard Museum of Natural History
and the
Coolidge Corner Theatre
. The Harvard Museum is a science nerd's paradise; currently on view is something with a name too awesome to pass up, "
Mollusks: Shelled Masters of the Marine Realm
" (also the title of a pretty good Iron Maiden album). Discovery awaits at
HMNH.Harvard.edu
.
And Coolidge Corner Theatre is unquestionably the best place to see movies in Boston named after a former President. Located just off Beacon Street in Brookline (at, um, Coolidge Corner), the Coolidge is a cornucopia of delightfully pointy-headed current features and retro treasures. Details, schedules, and all that jazz at
Coolidge.org
.
And lest we forget, we have the $200 cash jackpot for the winning team, plus tickets to the Oberon's ongoing performance sensation,
The Donkey Show
. And books and DVDs and cookies and shit.
Plus, something new(ish) Monday: If you read this blog with any regularity (of course you do), you know about a BQT element unique to our NYC shows,
The Not-So-Secret Secret Clue
. Starting this month, we're bringing it to Boston. That means you should be right here, at this blog (or on
our Twitter feed
, or
our Facebook page
) the morning/early afternoon of the show, to receive a special clue that'll help you with one specific question when I, your quizmaster, give the word. Advantages!
And, as always at
Oberon
, admission is scandalously free (so seriously, order a lot of drinks). Monday the 22nd, 8pm, 2 Arrow Street in Harvard Square (
RSVP on Facebook here
). Bring your brain and bring your liver.