The time machine is fired up, we're only a couple days till the Big '90s Quiz Thing (tickets! tickets! tickets!), and the prizes are pouring in. And from our very generous friends at Red Rising Marketing (source of many of our fabulous theater-ticket prizes), we'll be sending a pair of lucky BQT-goers to Cougar the Musical…


Don't you just love truth in advertising?
Cougar the Musical
is a new stage production about a trio of "divine but disillusioned women" going nuts on the younger gentlemen of the world, all played by one lucky actor. Funny, fast-paced, and inspiring,
Cougar
features a host of original music, including a ballad sung to a vibrator (I mean, it's about time). To quote: "You'll love it so much you'll come multiple times!"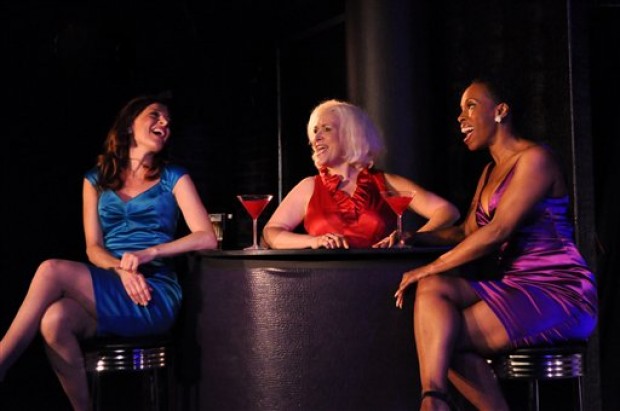 CTM
is now playing at the
St. Luke's Theater
, 308 West 46th Street (between Eighth and Ninth Avenues), every Friday night at 8pm, and Saturdays and Sundays at 2pm. Tickets range $39.50–$89.50, but yes, we have a pair for free at this Thursday's Big '90s Quiz Thing. (Did the term
cougar
even exist in the '90s? Eh, not sure, but the concept certainly did, take it from me.) Learn more about
Cougar the Musical
at—naturally—
CougarTheMusical.com
. Rawr.