So hopefully you've already seen the announcements on Facebook and Twitter (you follow us on those platforms religiously, right? right???), but the scheduled Boston BQT for tomorrow, Monday the 4th, ain't happening. Our fine, fine Cambridge venue, Oberon, is undergoing some remodeling, and push came to shove in the wrong way for us, thus the venue is unavailable tomorrow evening. Sincere apologies, of course.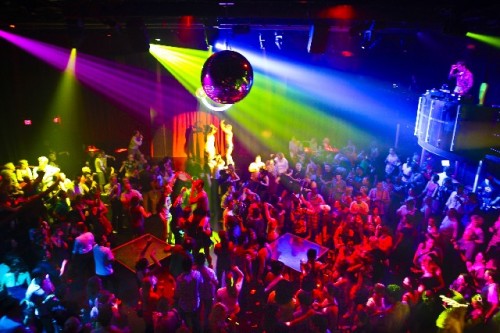 This is what it looks like most of the time. So there's a little wear and tear, yeah.
However, all is not even remotely lost: We're bumping the show two weeks, to
Monday, March 18
. You'll get all the multimedia quiz action you crave—including an excellent new video puzzle, "So, What's Missing?," the audio fun of "Music: In 3-D," a St. Patrick's Day minigame titled "Drunken Irish Drinking Songs" (exactly what it sounds like) and more. Plus the world's greatest trivia questions, the Text Message Challenge, the Lightning Round, the Three Way Finale, Smart-Ass Points, the $200 grand prize, and lots more. All for the exorbitant cover charge of free.
The only catch is that I, your dear senior quizmaster, will not be present; I was already committed to a
private BQT party
in Washington, D.C. (also hoping to tour the White House, but that's looking unlikely), so I'm passing the reins to my stalwart Boston sidekick, comedy expert
Mr. Wes Hazard
:
He's also a poet. There's no joke there; that's true.
I've been grooming Wes for some time to be a substitute quizmaster (much as I've cultivated Mini-Mes in
L.A.
and
Chicago
), to handle
private events
in the Boston area when I just can't make it north (NYC is often a harsh mistress), and he's ready for his big debut. The dude knows the show inside and out, has great stage presence, and an excellent mind for trivial pursuits. You're in very good hands.
And then, a mere two weeks after that, we return to our regular monthly schedule, as I mount the
Oberon
stage again on Monday, April 1. You never thought your life could be this awesome, did you?
So
don't
come to Oberon tomorrow night, March 4, but
do
come two weeks later,
Monday night, March 18
. See you there, metaphorically.