The BQT is back at lovely
Littlefield
in Brooklyn
this Tuesday
, and we got some humdingers of prize sponsors for you: the return of the
Brooklyn Museum
, an encore engagement from the
Brooklyn Brewery
, more tickets to
Silence! The Musical,
and the destination of everyone's greatest third-grade class field trip, the jewel in the crown on the
Wildlife Conservation Society
, the mothergrubbin'
Bronx Zoo
, bitches!
You know it, you love it. And at Tuesday's BQT, we're giving away four passes to this point of pride for all New Yorkers. So effectively, Tuesday's prize haul includes
gorillas
…
Flamingos
…
Anacondas…
Tapirs
…
Madagascar hissing cockroaches
…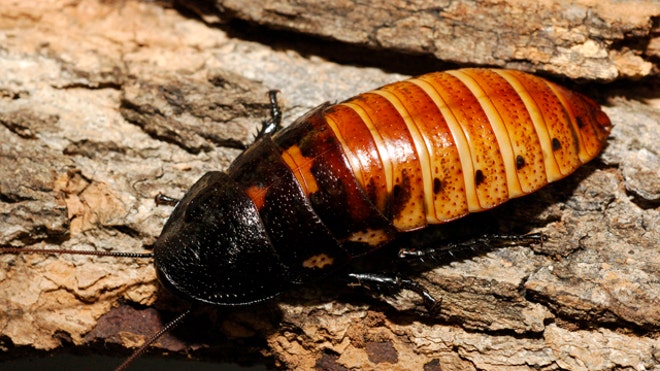 Be glad that thing isn't living under your sink. Truly, the BZ is all kinds of awesome. Current exhibit highlights include a
Lego Safari
, the
Butterfly Garden
, and the
World of Reptiles
, which is also the title of my eighth favorite 1950s sci-fi B-movie.
Four tickets, two each for second and third place, Tuesday night. In the meantime, how about making this a nostalgia-riffic zoo weekend? The Bronx Zoo is in, duh, the Bronx, but it's ridiculously easy to get to from Manhattan (like three blocks from the subway);
directions here
. We'll see you in a different borough on Tuesday.
And hey, like all good things, the Zoo is currently in danger due to budget cuts. Watch this video and join the fight…