Once our Tenth Anniversary Marathon is over, I'm going to be pretty much out of commission for a little while (I'm setting a NYC quizmastering record, after all). But I'm sure you all will just be energized, and that's a good thing, because New York always has something else for you to experience. And June 7–10, I strongly recommend you use that energy to experience the first annual Funny Songs Fest. Yes! Nothing but funny songs! Considering that 87% of BQT fans grew up on the oeuvre of one "Unusual" Alphonso Nathaniel Yankovic IV, this is just what your dorky preteen self has been waiting for.


And we got a taste for you at the Marathon, approx 2:30pm, as the genius behind the Funny Songs Fest—NYC's queen of comedy music,
Jessica Delfino
—has signed on to the guest performer slate.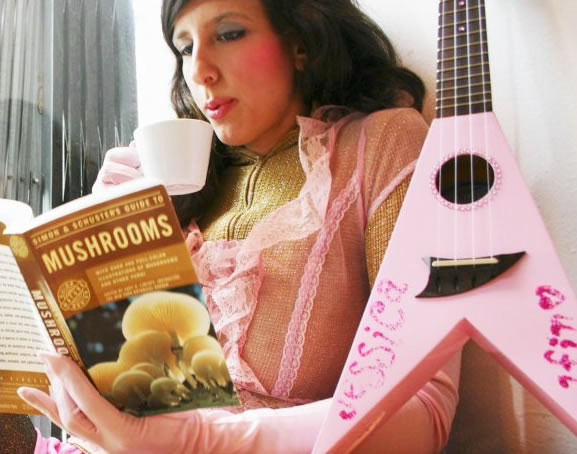 Jessica is a ridiculously funny stand-up and guitarist, one of the few who is actually proficient at both. Though be warned, she's also not exactly the kind of act you'd hire to entertain the Pope; one of her best known songs is called
"My Pussy Is Magic"
(though aren't they all?). In other words,
92YTribeca
is all-ages, but maybe don't bring the kids at 2:30pm. (I'll be chugging my third Five Hour Energy around that time, so it'll be a nice wake-up for me.) I've been a fan of hers for many a year now, and it's an especial honor to have her unique brand of weirdness help make my unique brand of weirdness a success. A clip of the lady's work, watched more than a million times (wow, almost as many times as
my Marathon training video
!):
here
, and the Funny Songs Fest
here
(June 7–10, all over the Lower East Side). And hey,
here's J.D. discussing the fest with the Huffington Post
. Aren't you glad you didn't move to Ohio after college?