Ooh, mommy, what a big, beautiful crowd we had last night at Oberon for the Boston edition of our Presidential Quiz Spectacular! Probably the largest throng (the throngiest?) we've had in our two years in Cambridge, and it was all thanks to our Presidents' Day theme…perhaps. Was it me, or were a lot of the teams there last night not in the market for the Am-hist focus? Hard to tell. Regardless, I trust a good time was had by all, and yes, we'll be back to the multitudinous-grab-bag format next time.

One of the reasons this special edition was so much fun for me is that of all the staple trivia subjects (nerdtastic science fiction, antisocial sports worship, vinyl-fetishizing rock & roll, etc.), the Presidents is easily my favorite topic, and one could argue (one has, one being me) that presidential trivia is what got me into the quiz business to begin with. So let me throw in some bonus factoids:

—Calvin Coolidge and Herbert Hoover are indeed the only two Presidents who were sworn in by an ex-President, William Howard Taft (a.k.a. the fat one), who was appointed Chief Justice of the United States by President Harding (a.k.a. the dumb and corrupt one). The Supreme Court was the ponderous Taft's true ambition in life, and he often stated that he pursued the presidency only at the irresistible insistence of his good friend and later arch-nemesis, Theodore Roosevelt (a.k.a. the awesome one). This makes Taft the only President who also served on the Supreme Court. Incidentally, we had a point of order last night from someone who questioned whether Coolidge was sworn in by Taft, since he had to suddenly take over for the croaked Harding and famously was sworn in by his own father. True enough, but in 1925, when Silent Cal had won election in his own right, he did take the oath from Big Bill.


—Virginia is the Mother of Presidents, as the birthplace of eight, but I asked which state is close behind with seven—the Stepmother of Presidents as it were, or the Favorite Wacky Aunt of Presidents. O-Hi-O is the answer, and the lineup is Grant, Hayes, Garfield, Ben Harrison, McKinley, Taft, and Harding. Clearly, the Buckeye State was considered the swingiest of the swing states in the 60 years following the Civil War; in fact, in 1920, when Ohio Senator Warren Harding won, his Democratic opponent was Ohio's governor. It was the Subway Series of presidential elections.

—Who gave away the bride at Franklin and Eleanor Roosevelt's 1905 wedding? Why, the President of the USA, Eleanor's paternal uncle, Theodore…so yeah, her maiden name was Roosevelt. Chew on that for a bit.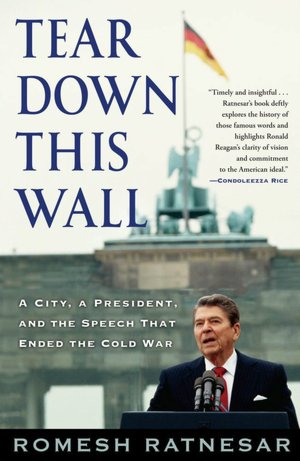 —I tried to use the "Which President When?" video puzzle to debunk some pernicious rumors. No, Reagan was not President when the Soviet Union finally broke up (apparently Belarus was dating Yoko), and Obama was not President when TARP bailed out the banks. It was Big Bush and Lil' Bush, respectively. Most of you knew that, thankfully, so we clearly didn't have a crowd of Fox News junkies.

—This was fun:

Fun, though not challenging for you people. Yes, Burr was Jefferson's VP (first term only), during which he popped a cap in former Treasury Secretary/Founding Father Alexander Hamilton's ass. One of my all-time favorite BQT questions, reused at 10,000 private events, is "Name one of the two U.S. Vice Presidents who shot a man while in office." (To which I usually archly add, "Not the same man, of course.") Burr is one, Uncle Dickie is the other, but it's amazing how often people answer "Alexander Hamilton," getting confused about who shot whom. So far, no one's ever written "Greedo."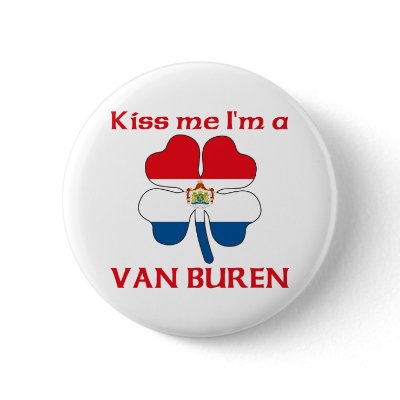 —One of the many, many fantastic Smart-Ass Points last night (more on that anon) was for "According to the most likely theory, what popular American expression was given to us by our eighth president, Martin Van Buren?" The answer, although props for "Going Dutch"—so appropriate, since MVB was of Dutch descent, and in fact grew up speaking Dutch in the home and his father's tavern (making the 1940-election accusations that he was a well-born fop especially unfounded).

Last night witnessed the Boston debut of the Text Message Challenge. Now I have your phone numbers! Ha ha!

As I say, brilliant Smart-Ass Point night. Highlights:

—Which 20th-century Presidents grandson married which other 20th-century President's daughter? Schwarzenegger and Palin.

—In 1964, the losing Republican nominee was named Barry Silverwater.

—Einstein gave away the bride at Eleanor and FDR's wedding. Or perhaps it was Daddy Warbucks (particularly apt).

—Name one of the four actors who played a fictional President in the 1996 film comedy My Fellow Americans: "Chuck Norris played them all."

—Grover Cleveland's first campaign was almost derailed when he admitted to appearing in public without a mustache.

—What two letters can be added to the last name of a 2012 GOP candidate to get the name of a 2008 GOP candidate? Ru (for RuPaul). Sometimes a joke is funny even when you have to explain it.

—The "Made-Up Presidents" audio puzzle solicited some interesting wrong answers, as many of you guessed the actors correctly, but not the film/TV show. Yes, it was Jack Nicholson, but he didn't play the President in Batman. Nor was Geena Davis the head of state in Earth Girls Are Easy.

The finale was surprisingly quick, as returning champs Gary Carter Kicks Ass!! managed to puzzle out who was President both 200 years ago and 10,000 days ago. And thus, they proved that they're the masters of all knowledge, both randomly useless and historically useless.


The standings:
1. Gary Carter Kicks Ass!!: But will they tri-peat?
2. 88 Lines of Coke for 44 Presidents: Love the name; here's the reference.
3. Eisenvectors and Buchanan Balls
4. Jean-Claude Van Damme We're Good at Trivia: Indeed
5. Drinking Liberally
6. The Harry S. Trumanoids
7. Comeback Kids/Kennedy's Interns: We Do It for Free (tie)
9. Rick Santorum and the Eurythmics: I don't get it, and I don't think I want to.
10. Air Force 2: Get Off of My Plane Again!

Next: We're off for March (Oberon's booked), but we're back with the standard BQT spectacularity on Monday, April 23. In the meantime, click here to tell the Boston Phoenix we're the city's best trivia night (write in!), and follow us on Twitter to pick up extra points with the Google-Proof Question of the Day. America, fuck yeah!