Indeed, the rumors are true. (Yeah, "rumors" being "statements I make with unflinching authority from the stage at the last NYC and Boston editions of the Big Quiz Thing.") From now on, you have the magic capability of picking up extra points for a live BQT show before the event. Technology is amazing.


As you know, nearly every day on Twitter, we post an original Google-Proof Question: a search-engine-resistant query adapted from the BQT's voluminous trivia archives. First person to hit @bigquizthing with the correct answer earns 1 million BQT Bucks, previously redeemable for 1/10 of a free ticket to a BQT live show (and/or a BQT sticker).



But starting right now this second, each million BQT Bucks earns you one full, solid point at any live BQT event. Amazing, right?

Some restrictions apply. Let's discuss: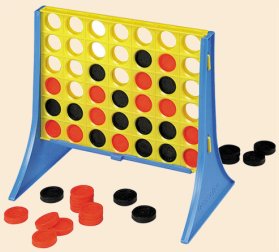 —Maximum four points per team per show. Why four? Eh, seems fair. Might be adjusted later.

—You must request your points before the beginning of the game, by notifying the quizmaster via @bigquizthing, or e-mail, or just telling him preshow. Once the game begins, redemption has to wait till next time. So no whipping out your points immediately before the Three-Way Finale.


—The quizmaster remains sole judge, jury and executioner (vicious!) concerning who's awarded BQT Bucks when.

—Previously earned points are indeed redeemable, unless you've already traded them in for free admission. Oh yes, I have kept track.

—Points may not be redeemed at private quizzes. I mean, come on. I also might hold the line for certain special events, but I'll probably warn you in this space pre-event.

—You can still go the ten-million-equals-free-admission route if you want, but yep, you have to notify us beforehand.

Understood? Fantastic. The next BQT is this Monday, the 27th, in NYC (we're on hiatus in Boston till April 23), so get tweeting, smarty-pie.