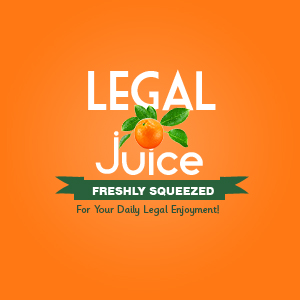 A big, beautiful crowd at last night's Boston BQT. Thank you (and thanks to supreme venue Oberon, as always, and sponsor Cafe of India). And hey—the Quips weren't there! The team that has dominated the Big Quiz Thing like no other (a long string of Boston victories and even winning the one time they crashed NYC) just didn't show up tonight. Burnout? Fear? Had some other random prior commitment? I know which one I think is most likely…

But as I say, more than enough people took part in the festivities yesterday evening, featuring "The Classic Commercial Quiz" (
"Excuse me, would you happen to have any BEEEEEP?"
) and the insanely-difficult-to-put-together-but-oh-so-fun-and-thanks-for-your-appreciation "The Palindrome Audio Round Audio Palindrome The." In honor of that—and the fact that we're all nerds—here's a video of the round's centerpiece, They Might Be Giants' second-best song, "I Palindrome I," made by someone probably even nerdier than you:
A great, great night for Smart-Ass Points:
Bo Knows Steroids
, it was strange that
Mel Gussow wrote Elizabeth Taylor's obituary
because he killed her,
Pavement's "Cut Your Hair"
ends with the singer repeating "…down there,"
David Bowie's superhero song
was titled "Xena, Warrior Princess,"
Darrell Issa (R-CA)
has the honor of being the whitest person in Congress (and
Keith Ellison and Andre Carson
are the only honest representatives ever), the
rock star who pissed outside the Alamo
was Davy Crockett, there was a book in the '70s titled
Waldo Among the Jews
, and the
only
two
Best Picture Oscar nominees of the past ten years whose titles were complete sentences were I
Know What You Did Last Summer
and
I Still Know What You Did Last Summer.
Thanks for providing the jokes so that I don't have to.
Or at least not on purpose…
B-Cutie Katie
noticed that the first two answers of the Lightning Round gave you "Fuck Tim Tebow." Then I noticed that if you include the third answer, it's "Fuck Tim Tebow, Scooby-Doo." An Internet meme in the making, wouldn't you say?
And it came down to the finale: With no Quips to wreck the curve, we were left with the other two Boston dominators, the Monstrous Humanoids and
Dan Evins
Kicks Ass!! (really reaching there, Ass Kickers), along with first-time finale-sters, Percocet-Fueled Honey Badgers. And this one took a while: We made it ten questions with still no winner (well, if you don't count the audience, which was positively acing the round). One more and I would've been forced to whip out some of the material I custom-wrote for a drug company last month. See, here's the thing: No one was guessing. Players were just staring blankly. I know everyone's nervous about slamming the buzzer too hard and wrecking the whole delicate system upon which the BQT rests, but come on, give it a shot, man! (I was especially perturbed that no one even tried for "
Which '04 Democratic presidential candidate
once worked as a tour manager for James Brown?" I mean, which of the candidates
wouldn't
have gotten a laugh?)
But at last, when I lobbed forth the comparatively easy "
What common dish
retains its meaning and pronunciation when you add a 'te' to the end?" and tacked on the clue that
you probably ate it much earlier in the day
, the Ass Kickers made it happen.
The standings:
1. Dan Evins Kicks Ass!!
2. The Monstrous Humanoids/Percocet-Fueled Honey Badgers (tie)
4. The Unexpected Destruction of Elaborately Engineered Artifacts (T.U.D. of E.E.A.)
5. Naked in 30 Seconds or Less
6. Sexistential Dread
7. Zombie Brain Trust Fund Supports DJ Run DMX
8. Glandular Lansbury
9. Jon Huntsman's Hot Daughters
10. Let Us Play with Your Tips/Pony No Bueno
NEXT: Yes! February 20, Presidents' Day, we're back with our Hail to the Trivia Presidential Quiz Spectacular! All 43 chief executives! Some Vice Presidents! Fictional Presidents! Maybe a secretary of state or two! Still free, still $200 grand prize. Keep up on
Facebook
and
Twitter
; see you then.