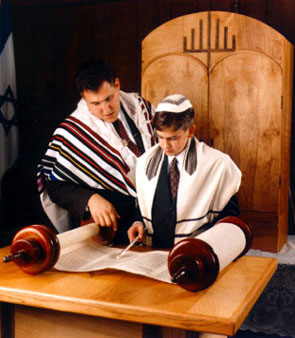 Tonight was our long-awaited return to the fabulous Le Poisson Rouge, and we had some fun, didn't we? And you were an excellent, excellent crowd, laughing at all my oh-so-clever jokes (sure, the only Steven Spielberg–directed film to win the Best Picture Oscar was Revenge of the Nerds II), even if it was not a banner night for Smart-Ass Points…except for the audio round. "The Cycle of Life" took us from "Born to Run" to "(Don't Fear) the Reaper," with sadly no songs in between about Jewish rites of passage. But one team scored major laughs by thinking the Snoop Dogg tune was called "Yay! I'm the Bar Mitzvah Boy!"


In prepping this show, I felt the need to hit certain recent cultural newsmakers: Hence, the "Beyond the Planet of the Muppet Movie" four-parter, in which I tested your knowledge of lesser-known Henson (or post-Henson) projects. Below, a clip from the first Muppet TV series,
Sam and Friends
(1955–1961), featuring a proto-Kermit:
I was also absolutely compelled to feature a query on
Arrested Development
,
one of my favorite shows
, joyously returning next year. The question I asked was mega-tough, sure, but yes, nearly every episode began with the word
Now,
and here's an example:
As for the video puzzle, "Proofread-O-Rama," you had no trouble figuring out what was wrong with this sign…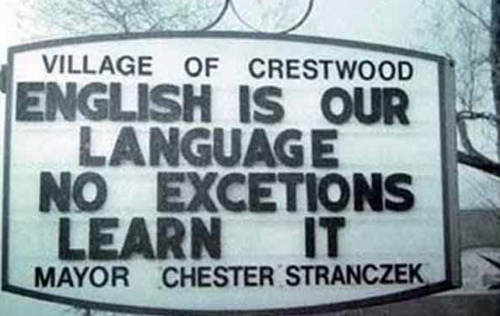 But this one was considerably tougher…
It's a
dangling modifier
—technically, this sign refers to the aprons using the restroom. Nit-picky, but hey, you're trivia geeks, aren't you?
The buzzerintillating Three-Way Finale was preceded by a quick runoff for third place, with Fat Kids Have Always Considered Pizza a Vegetable quickly dispatching Hulk Hogan's Heroes in 3-D. Then it was Fat Kids vs. Strippers for Stephen Hawking vs. Cash Cab for Serial Killer Commas.…and it was indeed a team effort for the latter, as
Stu the buzzer-destroyer
tagged out to a teammate a couple questions in. A wise strategy, as the Cabbies ended up taking the victory on "What
familiar five-letter word
is the name of a major Marvel Comics heroine, and the last name of the real identity of another Marvel heroine?" (Though I really want to know if Stripper John seriously believed "Weird Al" Yankovic was
the most quoted songwriter
in American legal briefs…)
The standings:
1. Cash Cab for Serial Killer Commas
2. Strippers for Stephen Hawking
3. Fat Kids Always Considered Pizza a Vegetable
4. Hulk Hogan's Heroes in 3D
5. Robin Hood and His Merry Meningitis
6. The Fantastic Fournicators
7. Oh Noah, You Didn't
8. Incontinental Congress
9. Gerard Depardouche/The Romping Trollops (tie)
NEXT: We return to LPR on December 19, then
M1-5
on January 9. Plus, we're still in
Boston
every month, and private parties comin' out the wazoo. I'm living the dream.